Important Dates and Conference Registration Fees
Early Bird Fees (fees are inclusive of 22% VAT): Early bird registrations open on November 30 and end on April 15
€ 400 for academic scholars
€ 300 for Phd students
€ 250 for business participants (Business workshop day, May 31)
Please notice that the deadline for at least ONE author to register to the Conference is April 1.
Regular Conference Fees (fees are inclusive of 22% VAT): after April 15
€ 500 for academic scholars
€ 400 for Phd students
€ 350 for business participants (Business workshop day, May 31)
May 30: Experiential Gala Event & Dinner at the Cascina Cuccagna, a 18th century farmhouse restored for citizens' public use, located in the heart of Milan in the Porta Romana area.
https://www.unpostoamilano.it/en/restaurant/
The Experiential Gala Event & Dinner includes:
a welcome aperitivo,
a series of small-group laboratories of active learning, do-it-yourself activities and social networking around the issues of environmental mindfulness and activation
a vegetarian dinner applying the "km zero" philosophy that offers only fresh and homemade seasonal products.
Participant fee (inclusive of 10% VAT): € 80
Registration link available starting from November 30.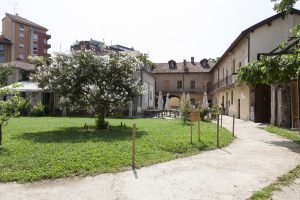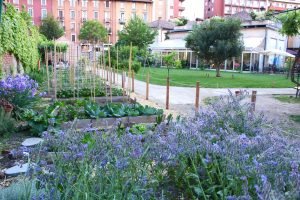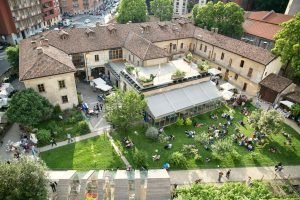 Conference Accommodations
All conference participants who wish to book their accommodations in one of the following recommended hotels that offer rooms at a discounted price for Netnocon24, must contact the university travel agency Duomo Viaggi by email: agenziaviaggi@unicatt.it – Tel. +39 02 86915482, providing the following information:
personal data and data for invoicing
hotel check-in and check-out dates
credit card number and date of expiry (American Express is non accepted)
The discounted prices indicated here below are valid through March 28, 2024. After March 28, it will be possible to reserve rooms only at full price.
Please notice that Milan is a very busy city, hosting lots of international events and exhibitions, especially in the late Spring which is considered high touristic season in Milan. Therefore, we strongly recommend all conference participants to reserve their accommodations well in advance.
HOTEL REGINA 4*
Single room € 170
Double room single occupancy € 220
HOTEL ARISTON 4*
Double room single occupancy € 260
Double room € 300
HOTEL SANT'AMBROEUS 3*
Single room € 160
Double room single occupancy € 180
https://www.hotelsantambroeus.it/
HOTEL B&B MILANO SANT'AMBROGIO 3*
Double room single occupancy € 160
Double room € 190
https://www.hotel-bb.com/it/hotel/milano-sant-ambrogio?utm_source=googlemaps&utm_medium=fichehotel&utm_campaign=milano_sant_ambrogio
Prices are intended per room per night, including breakfast.
City tax non included.
ACCOMMODATION FOR PHD STUDENTS: Università Cattolica del Sacro Cuore offers the opportunity to accommodate 13 Phd students in our on-Campus building "Collegio Augustinianum" at the very convenient rates you find here below. These special rates are valid through March 28, 2024.
DON'T MISS THIS OPPORTUNITY!!
7 single rooms: € 80 (per night)
3 double rooms: € 60 (per night)
These accommodations will be reserved for the first 13 Phd students who will send an email to info@netnocon.org, following a "first come, first serve" basis. You will receive a confirmation email once your room is reserved.