NETNOCON2023
The International Netnography Conference
The inaugural International Netnography Conference (NETNOCON23) was a meeting of minds dedicated to the theme of "Building Bridges" with netnography. Since its initial development in 1995, netnography has become one of the most popular methods for gaining qualitative insights across the social sciences, including Health Communication, Education, Nursing, Medicine, Disability Studies, Management, Marketing, Consumer Research, Communication, Human Geography, Political Science, Sociology, and more—as well as in applied business settings. Now, the Association for Netnographic Research brings you NETNOCON23, a conference that will provide an unprecedented international forum for sharing knowledge and results about the development of ethnographic methodology applied to social media, apps and immersive technologies. NETNOCON23 welcomes applications of netnography across any domain in applied or basic science, from any field and at any level. The goal of NETNOCON23 was to build bridges and supportive connections among the global community of netnographers. Although devoted to netnography, NETNOCON is open to significant contributions from all ethnographers studying social media or immersive technology, regardless of methodological inclination.
Netnocon2023
Organisation Committee and Chairs
Robert Kozinets
Conference chair
Professor Robert V. Kozinets develops methods and theories that are widely used around the world. His work aims to provide a human-centered understanding of technocultures as well as the social structures and passions that surround them. Netnography, his major innovation, is transforming research practices throughout industry and across the social sciences.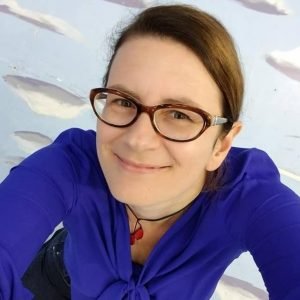 Dr. Ulrike Gretzel is a Senior Fellow at the Center for Public Relations, University of Southern California and Director of Research at Netnografica. She has over 15 years of experience conducting academic and practice-focused netnographies, with topics ranging from the experiences of black vanlifers to the collective activism among fans of a Chinese TV drama.
Head of Centre for Professional & Economic Development @uochester – Researcher in social media fandom and inequalities, netnography Digital Transformation & #FanFit tech for good project with a #Passion4Digital
Cristina Vasilica
Co-Chair
Cristina is a Reader in Digital and Social Media in Healthcare. Her background is in IT service development working in the industry before embarking on PhD, which evaluated the impact of social media on patients' information provision, networking and communication.
Rossella Gambetti
Co-Chair
Professor of branding and consumer culture at Labcom, Università Cattolica del Sacro Cuore in Milan. Her research focuses on emerging technocultural phenomena shaping contemporary branding and consumer culture. Rossella is a "netno-enthusiast" who conducted several netnographic explorations in the social media worlds of amateurial chefs, virtual influencers, counter-brand activism, youth tobacco consumption and Chinese cosmetics consumption.
Wasim Ahmed
Head of Social Media & Analytics
Dr Ahmed is a Senior Lecturer and his research interests are based on supporting healthy behaviours with cross-cutting interests in digital business and sports research. He has recently been studying the use of social media by the public and sports brands such as football clubs. He has also been conducting research in the area of digital health such as exploring public views and opinions expressed on social media across a range of topics.